PERIMETER SECURITY
Perimeter Security
---
THE NEWEST & MOST ADVANCED PERIMETER INTRUSION DETECTION SYSTEM!
---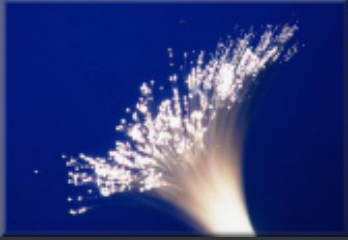 Designed for medium to high security risk installations, the SmartFence integrates BEI Security's most advanced and proven fiber-optic technologies, the FiberNet and FiberSensor.
Attach the SmartFence to any existing or new perimeter barriers:
Chain link

Barbed wire or weld mesh

Concrete, stone or brick wall palisades

Freestanding barrier
INVEST IN THE SmartFence:
The SmartFence is highly reliable, easy and economical to install and maintain, and features exceptionally low false alarm rates (FAR), high probability of detection (PD), and low price per kilometer.

The SmartFence is unaffected by weather and harsh environments, and can be installed underground, near or even in water (fresh or salt).

The SmartFence is immune to EMI and RFI.

Installed at an airport perimeter, it will not interfere with avionics or communications.
Any attempt to cut, lift, crawl under, climb over or pass through the SmartFence will result in detection.
All BEI Security turn-key systems include our advanced System Command Center to provide immediate and reliable data relating to any intrusion attempt. The SCC is vendorindependent, and may be integrated with any new or exisiting equipment.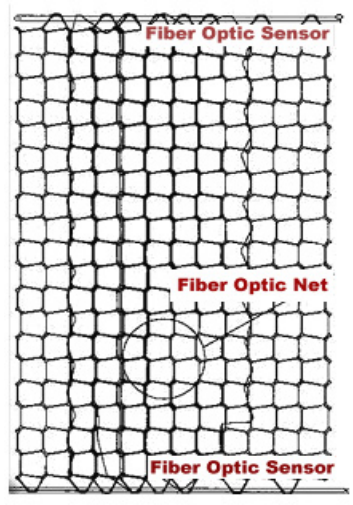 Several key technologies integrate to comprise the SmartFence:
FiberNet, a fiber-optic net constructed of heavy-duty weftknitted single tactical fiber-optic cable.
Alarms are triggered by attempts to cut through the net.
FiberSensor flanks the top and bottom horizontals of the perimeter barrier. It will detect any attempts to lift, crawl under or climb over the perimeter barrier.
PRINCIPLES OF OPERATION
The SmartFence is an innovative integration of fiber-optic net and cable that operates on the principle of light disturbance. The components include the FiberNet, which detects any attempted intrusion by cutting, and the FiberSensor which detects intrusion attempts by sensing motion and vibration disturbance.
The cable is installed in a split plastic conduit to provide uniform detection and to enhance sensitivity to any fence motion disturbance. Coded infrared (IR) light is sent through the FiberSensor cables from IR transmitters to IR receivers. Any attempted intrusion will trigger an alarm and monitors in the System Command Center will display and record the intruded zone and all related data.
SYSTEM SPECIFICATIONS
Optical Components
Cable - Multimode fiber-optic, heavy-duty military spec tactical cable; KEVLAR reinforced polyethylene jacket withstands UV radiation.
Light Source - Class 1 Laser Diode
Detector - PIN Diode
Optical Connectors - ST-SC
Detection Zones up to 750 ft.
Version A. Connected to the computerized alarm, monitoring and control system via fiber-optic or wireless transmission.
Version B. Stand-alone, provides dry contact outputs.
Zone Processing Units- Electro-optic zone processing units installed in climateproof enclosures monitoring up to 2 zones; redundantly routed fiber-optic communication cables connect ZPUs to System Command Center controlled by microcomputer with Graphical User Interface that allows wide range of calibration and sensitivity settings:
Adjustable alarm threshold for various fencing structures and environments.

Advanced signal processing to significantly decrease false and nuisance alarms.
Enclosure
Fiberglass polyester NEMA-EEMAC Type 4 or 4X
Current - 28 MA
Input Voltage - 9-50 VDC, 1/2 A or 24-36 VAC, 1/2A
Output
8 Control open collectors, 300 MA

8 Relay dry contacts
Operating Temperatures - -30C to +70C (-22F to +158F)
Monitors
2 zones of up to 250 m. (750 ft.) each
4 dry contact sensors
THE SMARTFENCE IS SMART SECURITY
Petrochemical Plants
Natural Gas Facilities
Oil Refineries
Prisons
Water Districts
Law
Enforcement
Airports
Military Bases
Government Buildings
Border Protection
All Sensitive Perimeters