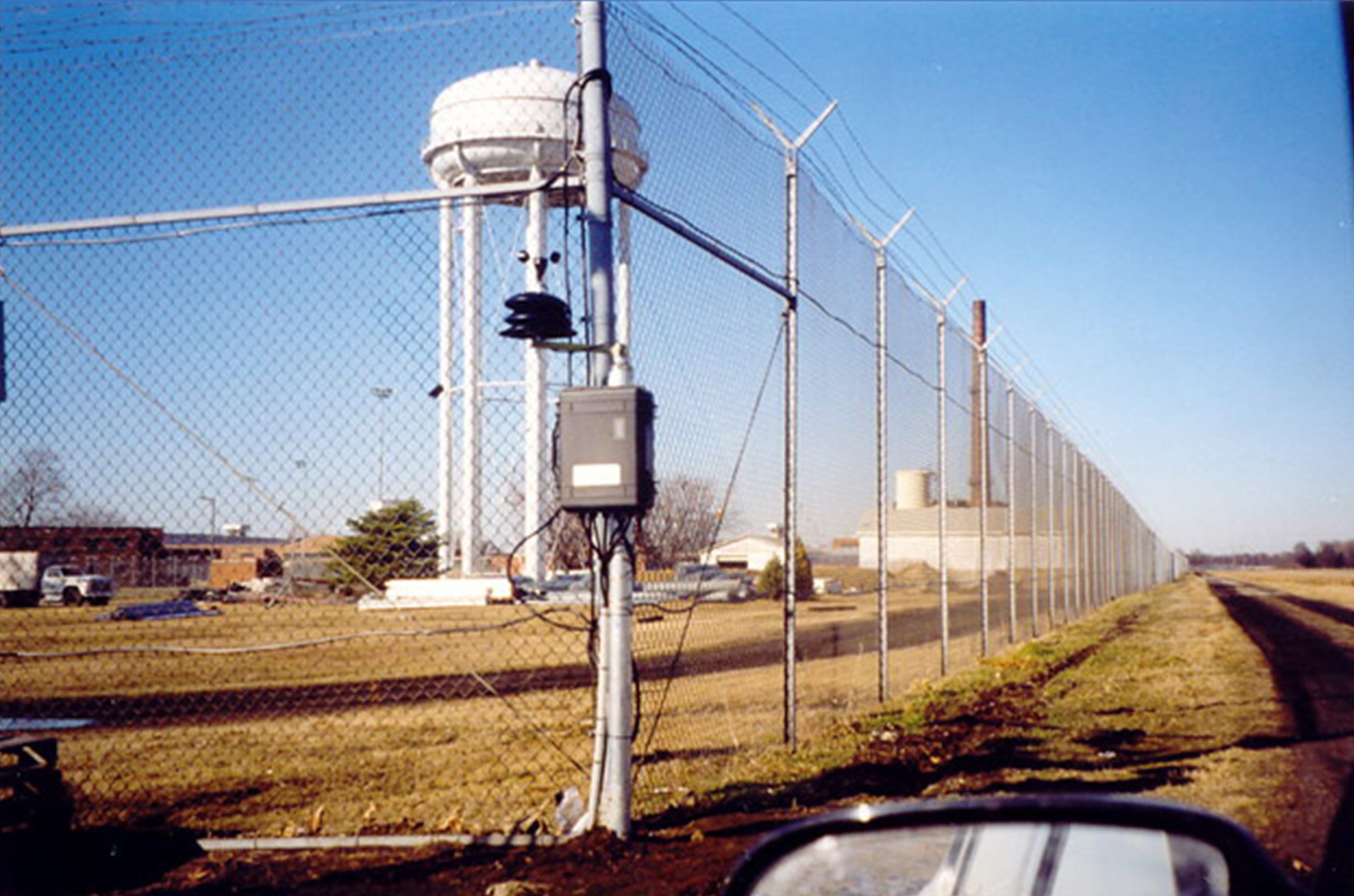 Perimeter security
Perimeter security
What is FiberSensor™ ?
The FiberSensorTM is a versatile system based on the use of fiber optic sensor cables. Intrusion attempts are detected by motion and vibration disturbance in the light transmission through the fiber optic cable. It can be installed on an existing perimeter fence or barrier or buried underground.
Why use our fiber optic technology?
BEI Security researched and developed the patents for our fiber optic security to be the best in the field of perimeter security. Our durable fiber optic technology can withstand all outdoor elements, from extreme freezing cold to deep ocean bottom depths. We build a cable you can depend on.
How can FiberSensor™ help you or your organization?
Increasing the protection of your secured perimeter is the primary function of FiberSensorTM. It's an intelligent fence designed to detect if, and where, your perimeter is being penetrated. With variable length detection zones of up to 6,500 feet in length, FiberSensorTM will tell you precisely where the perimeter disturbance detection is occurring.
What applications is FiberSensor™ used for?
Any perimeter or barrier that needs an added layer of detection security is a candidate for FiberSensorTM technology. Industrial plants, nuclear plants, power plants, water treatment facilities, prisons, jails, military bases, commercial property, oil refineries, border protection, government buildings and airports are all potential users of these products.
Auto Dealer Security, Perimeter Security Solutions, Perimeter Security Applications, Perimeter Security Systems, Perimeter Security Services, Perimeter Security Provider, Video Security Solutions, Video Security Applications, Video Security Systems, Video Security Services, Video Security Provider, Shopping Malls Video Security, Shopping Malls Perimeter Security Retail Video Security, Hospital Video Security, Government Video Security, Military Video Security Systems, Video Perimeter Security Systems, Water Treatment Video Perimeter, Municipal Video Security, Petrochemical Video Security, Petrochemical Perimeter Security, Educational Facilities Video Security, Educational Facilities Perimeter Security, Schools Video Security, Schools Perimeter Security, Campus Video Security, Campus Perimeter Security, Aircraft Hangars Video Security, Aircraft Hangars Perimeter Security, Airport Video Security, Airport Perimeter Security, Logistics Facilities Video Security, Logistics Facilities Perimeter Security, Subdivisions Perimeter Security, Subdivisions Video Security, HOA Perimeter Security, HOA Video Security, Homeowners Associations Perimeter Security, Homeowners Associations Video Security, Storage Facilities Perimeter Security, Storage Facilities Video Security, Healthcare Facilities Perimeter Security, Healthcare Facilities Video Security.