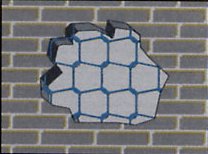 Perimeter security for sub-stations
Perimeter security for sub-stations
BEI Security Products - Fiber Optic Perimeter Intrusion Detection Systems - High Security Perimeters for commercial, Industrial, Homeland Security, Military, and Marine Environments.
99.99% Probability of Detection

plus a virtually zero false alarm rate!

Effective and comprehensive.

Designed for medium to high security risk installations,

FiberSensor™

delivers the most reliable and effective front-line intrusion detection.

No Metal Components.

Immune to interference from noise, radio frequencies, electromagnetic or electrostatic fields. Transparent to radar microwaves.

Durable.

Our fiber optic cable has a 30-year lifespan and will likely outlast your infrastructure!

The FiberSensor™

is unaffected by weather, harsh environments, corrosion or UV radiation.

No False Alarms.

The

FiberSensor™

is not affected by shock, vibration, or wind.

Versatile.

Can be installed as part of a comprehensive integrated system or stand-alone with dry-contact outputs. It can be installed freestanding or attached to any new or existing barriers.

Integrated GUI.

All BEI Security turn-key systems include our advanced System Command Center (SCC) to provide immediate and reliable data relating to any intrusion attempt. The SCC is vendor-

Independent,

and may be integrated with any new or existing equipment.
Auto Dealer Security, Perimeter Security Solutions, Perimeter Security Applications, Perimeter Security Systems, Perimeter Security Services, Perimeter Security Provider, Video Security Solutions, Video Security Applications, Video Security Systems, Video Security Services, Video Security Provider, Shopping Malls Video Security, Shopping Malls Perimeter Security Retail Video Security, Hospital Video Security, Government Video Security, Military Video Security Systems, Video Perimeter Security Systems, Water Treatment Video Perimeter, Municipal Video Security, Petrochemical Video Security, Petrochemical Perimeter Security, Educational Facilities Video Security, Educational Facilities Perimeter Security, Schools Video Security, Schools Perimeter Security, Campus Video Security, Campus Perimeter Security, Aircraft Hangars Video Security, Aircraft Hangars Perimeter Security, Airport Video Security, Airport Perimeter Security, Logistics Facilities Video Security, Logistics Facilities Perimeter Security, Subdivisions Perimeter Security, Subdivisions Video Security, HOA Perimeter Security, HOA Video Security, Homeowners Associations Perimeter Security, Homeowners Associations Video Security, Storage Facilities Perimeter Security, Storage Facilities Video Security, Healthcare Facilities Perimeter Security, Healthcare Facilities Video Security.